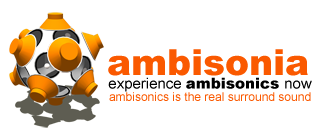 Dave Malham
I work at the Department of Music at the University of York, England. I am not, however, a musician, but rather an audio engineer.
My main professional interests are
Digital audio and related computing systems. For instance, I designed the Focusrite Blue 245 20 bit converter. I have also reverse engineered the Adat interface, if you're interested
Ambisonics and other forms of post-stereo multi-dimensional sound projection systems. You can find out more about Ambisonics in the University of York Music Technology Group's Web pages. I host the Windows version of the BF package on this site, and the Unix version on the York University Music Technology Group site. More modern, VST based plugins for Ambisonics, that I have written are available on this site - but note that, as of May 2007, both the site and the plugins are in need of updating. Soon, I promise!
I also engineer audio recordings . If you look at the list of my recordings, I suppose you might suspect the presence of a committed Christian, but actually, I'm a life long Agnostic.
I often work with The York Waits - I have recently completed a third CD of their work. I find the contrast between the late medieval/Renaisance music that they perform (on reproductions of the original instruments) and the cutting edge stuff I work on the rest of the time invigorating.
I've been married (and fortunately still am!) since the weekend after Apollo 11 touched down in Tranquility base.
In what is laughably called my spare time, I take photos (like this one note 403kB), garden (mostly more or less organic vegetables), do a bit of enamelling, watch the odd game of Rugby League(click for a pic - 102kB) and have even been known to dress up in Victorian gear to take part in the reconstructions of Victorian life which used to happen regularly in Saltburn.
I sometimes find time to read. When I do, it's mostly either books related to my current interests are, or about Yorkshire, or science fiction. Favourite authors include Niven, Asimov, Clarke and Heinlein, and I am also, of course, addicted to Terry Pratchett.
Favourite quotes
'Any sufficiently advanced technology is indistinguishable from magic'
Aurthur C. Clarke
'On the Discworld, the Gods are more blamed than worshiped'
Terry Pratchett
The three laws of Robotics (what else?)
Isaac Asimov
---
---
I believe passionately in freedom of speach. For instance, I strongly oppose the attempt by the moguls of the record companies to suppress the research that showed just how easily their SDMI watermarking scheme could be broken. This research exposed the fact that their scheme, intended though it was to protect record companies against commercial piracy, was actually an attack on the freedom of the individual, since any funded organisation could break the scheme. The truth is, as far as I am concerned, that the only anti-piracy scheme which will work (for either audio or computer software), is charging sane, non-greedy prices. Anything elese just plays into the hands of criminals. From more details on the SDMI research, see http://www.theregister.co.uk/extra/sdmi-attack.htm and to find out about the current state of the court case, go to http://www.cs.princeton.edu/sip/sdmi/
---
Last updated 1stMay, 2007, but needs a lot more doing to it!